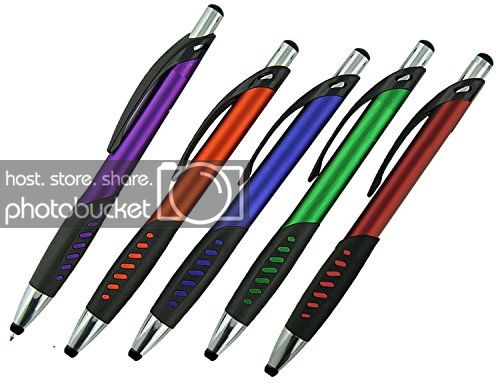 Stylus & Ballpoint Ink Pens-Metallic Barrel
The nib pushes straight through the conductive stylus, offering a 2-in-1 advantage.
A nice pen to use while taking hand-written notes or following along on your touch-screen device
Conductive stylus tip keeps their tablet or smartphone free of smudges or fingerprints.
Rubber grip provides a comfortable hold.
Metallic barrel colors show through the black rubber grip for eye-catching contrast.