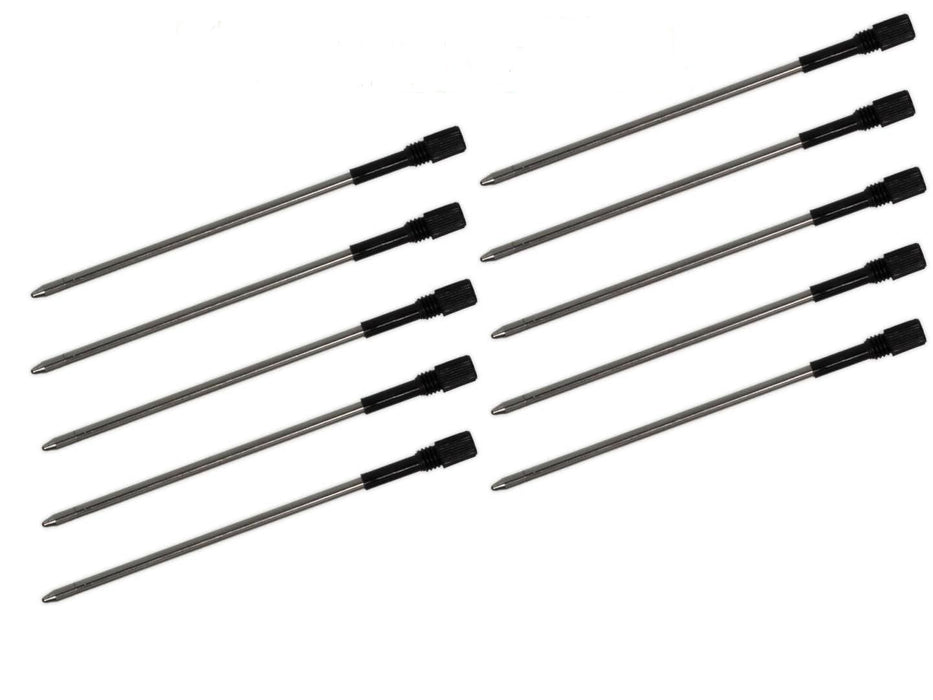 Stylus pen black"ink refills" for the SyPen 3 In 1 Multi-Function Capacitive Stylus Ball Point Metal Pen With LED Flashlight/Pen light (6-Pack)
Refills are designed to fit SyPen 3 In 1 Multi-Function Capacitive Stylus Ball Point Metal Pen With LED Flashlight/Pen light for iPhone 6, Samsung, Touch Screen Devices, iPad, Tablets Asin# B019PP3JDA,B01EGTKYJM,B019PP3BL0
Each refill brims with SyPens ink formul smoothe, clean, and most consistent ever promising optimal performance
Refill is designed for SyPens Famous Multi-Function 3-1 Stylus Pen Light Refer to Asin# B019PP3JDA,B01EGTKYJM,B019PP3BL0
Ballpoint pens are convenient for daily use. SyPen provides smoother, cleaner, more consistent writing performance.
SyPens ink are specially designed and formulated to the most exacting standards to ensure that Parker products deliver faultless performance.